Welcome
Welcome to the website of Prince of Peace Lutheran Church. We are located in Spring Lake Park, a smaller suburb tucked between Blaine, Fridley, Coon Rapids and Mounds View. We are easily reached via highways 65 (Central Ave.) and 47 (University) being located on the corner of Osborne Road and Monroe Street right across from Unity Hospital.
Mission
Prince of Peace Lutheran Church proclaims, receives, lives, and shares the humble and simple Savior of the world, Jesus Christ.

What We Believe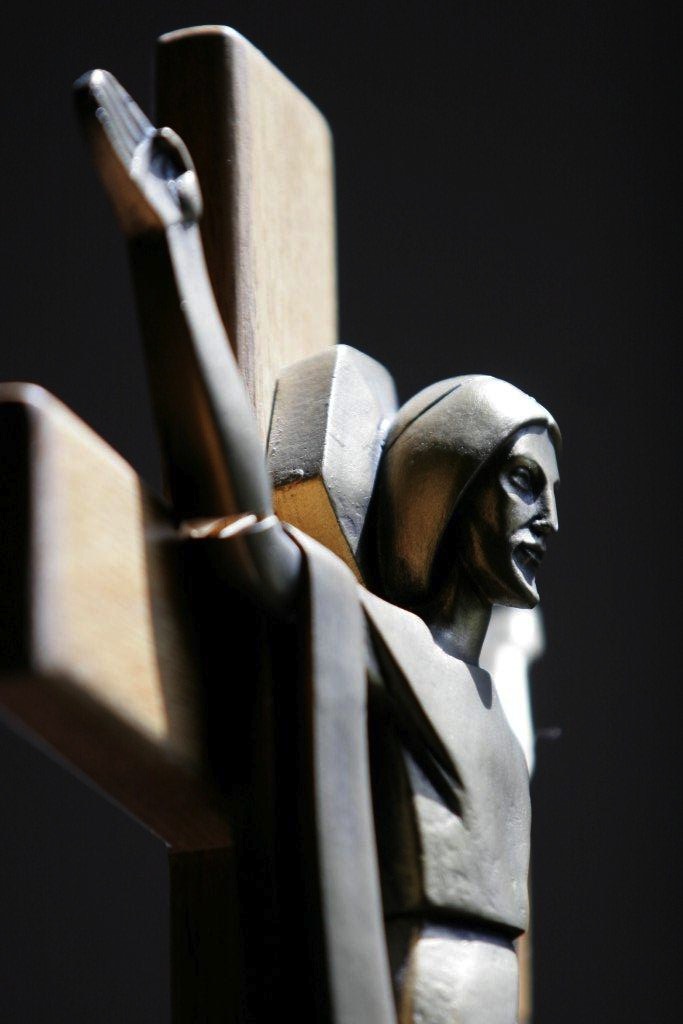 The life of the Christian is that of faith in Christ, and the love of our neighbor. Through faith the Christian receives the forgiveness of sin, life and salvation. Through love the Christian humbly serves all of his neighbors in his vocation.
Christians take their name from Jesus of Nazareth. We believe that Jesus is the Christ, the Son of the Living God (Matthew 16:16). He alone has the Word of eternal life (Acts 4:12).
Having been crucified for our transgressions, raised again from the dead for our justification (Romans 4:24-25), and ascended to the Right Hand of God (Acts 2:33;5:31), all power in heaven and on earth has been given to Him (Matthew 28:18).
Jesus Christ therefore remains present with His church on earth in these End Times (Matthew 28:20). By the power of His Holy Spirit, He dwells in the heart of every Christian (Ephesians 3:17), strengthening the New Creation (2 Corinthians 5:17) He has established there and daily combating death that remains (Romans 6:4).
He does this primarily by causing the Word of God (the Bible) to be preached and baptism (Matthew 28:19) and the Lord's Supper (Matthew 26:28) to be administered according to His command.
Prince of Peace Lutheran Church was founded over 50 years ago in order to create and sustain this faith, and urge and encourage such love until Christ returns on the Last Day.
FAQs
Staff
Prince of Peace has been served by the Rev. Paul M. Strawn since November of 1999. Pr. Strawn grew up in Nebraska and Colorado. He attended Concordia College, Ann Arbor, Michigan, Concordia Theological Seminary in Ft. Wayne, Indiana, and Philipps University in Marburg, Germany. Before being called to Prince of Peace, Pr. Strawn served Immanuel Lutheran Church in Silver Creek, MN.
Along with his pastoral duties at Prince of Peace, he has translated and edited a number of works of Martin Luther, and been called upon to present papers at colleges and seminaries in the United States, Germany, Nigeria and Ghana.
Pr. Strawn has been married for 23 years to his wife Kristi, an elementary school teacher. The two have been blessed with six children, and two grandchildren.
Prince of Peace Lutheran Church for the Deaf is served by the Rev. Daryl Gehlbach. Pr. Gehlbach grew up in Central Illinois. He graduated from Illinois State University and attended Concordia Seminary, St. Louis. He vicared at Gallaudet University and Christ Lutheran Church for the Deaf in Washington, DC. Upon his graduation and ordination in 1983 he began serving Lutheran Church for the Deaf, West Hartford, CT. In 1991 he accepted the call to serve Prince of Peace Lutheran Church for the Deaf in the Twin Cities. From 2002 until 2010 he also served Trinity Lutheran Church, Arden Hills.
In addition to serving as pastor for the deaf, he is the instructor for two video courses for the Deaf Institute of Theology. He also serves on a committee producing a series of children's Bible stories for the Deaf. He has also served as District Secretary in both the New England and Minnesota South districts.
He and Janet have been married for over 30 years. They have been blessed with adopted children.
History
Prince of Peace has served Spring Lake Park, Minnesota and the surrounding communities of Fridley, Coon Rapids, Mounds and Blaine since its inception on October 31st, 1960. After initially meeting in a local elementary school, its first building was completed in 1961 at its current location. Two further expansions (1966, 1991) were completed bringing the building to its current size.



A great part of the history of the congregation was its Christian Day school, which throughout its 51 years of existence, educated over a thousand students. It continues this tradition with its missions support of Lutheran education overseas.
Currently the congregation is actively pursuing bolstering its Sunday morning and mid-week educational programs, its support of the Lutheran Church of Nigeria, Concordia Seminary in St. Louis, MO, Concordia Theological Seminary in Ft. Wayne, Indiana, and outreach efforts in Philadelphia, Pennsylvania, St. Paul, Minnesota, and on the campus of the University of Minnesota.
Community
Prince of Peace maintains a small food shelf to help members and others when need arises, but also supports Southern Anoka Community Assistance (SACA), a large food shelf which serves Anoka County. It also supports Alexandra House (a home for battered women), as well as providing quilts for numerous nursing homes and nursing agencies. Many of the members of Prince of Peace volunteer at Unity Hospital, which is just across the street from the church, and assist with worship at Crestview Lutheran Home in Columbia Heights. In years past the congregation has participated in the city of Spring Lake Park's Tower Days parade, hosted the neighborhood National Night Out gathering, as well as offered a free Bluegrass concert to the community in the summer featuring the Triple L Band of Portales, New Mexico.
Just this past year the congregation renovated an unused plot of land to the west of the church building for use as community garden plots. The retired residents of the apartment building next door are looking forward to their first gardens next spring!
For a number of years the congregation has made its spacious gymnasium available to groups such as the American Red Cross, the international award winning rhythmic gymnastics club Twins Cities Rhythmic, the Blaine Backcourt Club, and the square dancing Hotfoot Stompers.