Sermon Archive
Monthly Column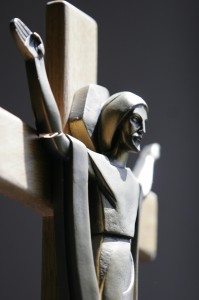 "Be ready, in season and out of season" (2 Tim. 4:2)
Dear Members and Friends of Prince of Peace,
Going through my closet awhile back, I was a bit surprised, and then even embarrassed, about all of the clothing that I found there. There were t-shirts of course, and sweatshirts, but also long-sleeved t-shirts, light sweaters, medium-weight sweaters, shorts, light pants, medium-weight pants, heavy pants, button down shirts with short sleeves and no tails, but also button-down shirts both short and long-sleeved with tails, both thin and thick, a variety of suit-coats of different weight, and of course the same could be said of socks. Really! What was my problem? Why so many clothes? I certainly had not had so many growing up in Colorado! The embarrassment came when I thought of the Nigerians I knew who had, maybe two t-shirts to their name and a pair of pants. Obviously something was wrong and had to change!
Then I thought of the weather in Nigeria. They have a wet season and a dry season. That is it. Otherwise, being just north of the equator, their weather remains pretty much the same throughout the year. Here in Minnesota? We experience swings in temperature of over 120 degrees every year. We can be buried in snow, drowned with rain, blown about by wind, or burned by the sun!
Our closets reflect that reality. Annually we must deal with a vast variety of weather conditions from the very cold to the very hot, from the very wet to the very dry. We therefore prepare ourselves for the ever-changing conditions with a vast array of clothing!
We can learn from this reality of the physical challenges of life in Minnesota when we contemplate the reality of spiritual challenges which we daily face. We would like to think that such challenges do not change, that like the weather in Nigeria, our spiritual situation remains very much the same from day to day throughout the year.
But it doesn't. What do I mean? Like our weather, our lives are ever changing! People are coming into and going out of our lives, we are aging, our children are growing and marrying and even having children of their own. We are constantly forgetting one thing and learning another. The news is ever changing. Challenges arise daily! And these physical challenges, can and do challenge us spiritually! Oh how easy was it to hear and affirm on our confirmation day "Be thou faithful unto death and I will give thee a crown of life" (Rev. 2:10). It seemed simple back then! How complex it seems now!
So the comfort we find constantly, in the Word of God. It is there where we find a "closet-full" of strength and encouragement and insight which the Holy Spirit uses to bring us through each day of our ever-changing life! The devil would have us believe that all that Scripture contains for us is a t-shirt or two of spiritual strength, and so we are left to fend him, and the world and our flesh off with our own wits!
But this simply is not true! So we are told in 2 Timothy (3:16-17) as well that "All Scripture is breathed out by God and profitable for teaching, for reproof, for correction, and for training in righteousness, that the man of God may be competent, equipped for every good work."
In order to face all of the physical challenges in life, that can challenge us spiritually, we must be ready in season and out of season, and we are made ready, by remaining daily in the Holy Word of God!
Your Servant in Christ,
Pastor Strawn
Previous Columns
---
---
Sunday School and Bible Studies
Sunday School for all ages is held every Sunday from Labor Day to Memorial Day. For the children, an opening is held in the chapel at 10:30 followed by instruction in their classrooms. High School students meet in our youth room, while adults gather in the Fireside room. (For those adults who would prefer, a Bible study on a different topic is held before the Sunday morning service at 8:30 a.m. also in the Fireside room.) Other Bible study opportunities are also available.
---
Confirmation Instruction

Confirmation instruction for children in the 7th and 8th grades is held on Wednesday evenings during the school year using materials based upon Luther's Small Catechism. Call the church office (763-786-1706) for more information.
---
Links
---
The Lutheran Church—Missouri Synod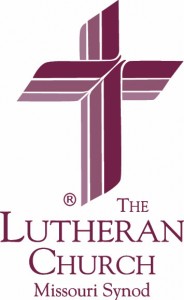 The Lutheran Church—Missouri Synod gets its name from Martin Luther, the leader of the Protestant reformation in the 16th century, and from the state of Missouri where our Synod began in 1839. The word "synod" comes from Greek and Latin words meaning "walking together" and refers to the unity we have in our church and Biblical teachings. The Lutheran Church—Missouri Synod consists of 2.5 million members in 6150 congregations involved in a world-wide ministry. Being "Lutheran," our congregations accept and teach Bible-based teachings of Martin Luther that inspired the reformation of the Christian church in the 16th century. The teaching of Luther and the reformers can be summarized in three short phrases: Grace alone, Faith alone, Scripture alone.
Click here for more information about our belief and practice.